UNDERSTANDING SYMBOLS AS TOOLS OF POWER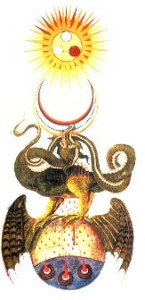 There is an endless matrix of influence surrounding us; icons, letters, logos, colours sounds and images all carry powerful subliminal messages. An essential step to freedom is understanding the origin, impact and intent of these forces.
This course looks at symbolism in its many forms; images, words, allegories/metaphors, archetypes and mythology. Discover the history behind recurring themes in symbology – and the potential powers that have been purposely built into them.
Participants will have an opportunity to create their own personal power symbol based on the information presented.